Pokhara, April 20: Prime Minister KP Sharma Oli has said the education should be uncorrupted, disciplined and valued.
PM Oli, who is also the Chancellor of Pokhara University, said this while addressing the 13th convocation ceremony of the University here Wednesday.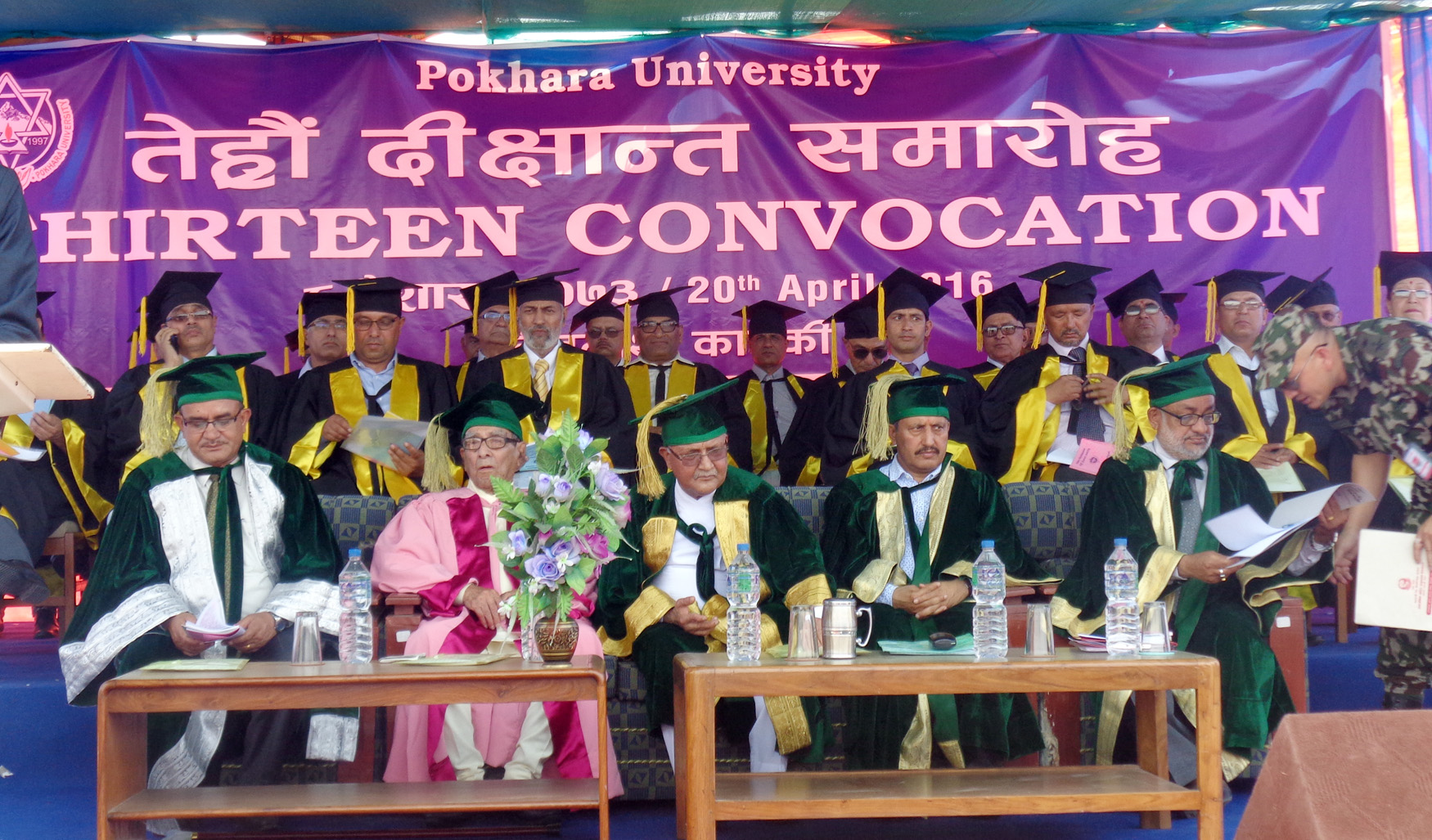 The ceremony with Rastra Kavi Madhav Prasad Ghimire as the chief guest conferred graduation to 4,493 students in different levels and faculties.
On the occasion, PM Oli said quality education was the need of the day. Development of education is imperative for national prosperity, he stressed. He argued that only uncorrupted, disciplined and respected students can contribute to the betterment of the society and nation. "Every class and section of society must be catered education," he underscored.
He assured that the government was ready to extend assistance to the Pokhara University to implement its strategic plans and goals.
Similarly, Rastra Kavi Ghimire said the fine balance of spirituality and materialism can lead the entire human society to progress. In addition to education, other sectors as natural resources could be explored for the country's development, he suggested.
Pro-Chancellor of the University Giriraj Mani Pokhrel underscored the research-oriented education. Such education is more practical to bring prosperity in the country, he added.
Vice-Chancellor of the University Prof Chiranjivi Sharma shared the plans of the University as promotion of vocational programmes, review of the curriculum, and reform on exam system.
Students from different faculties coming with flying colours were given awards.