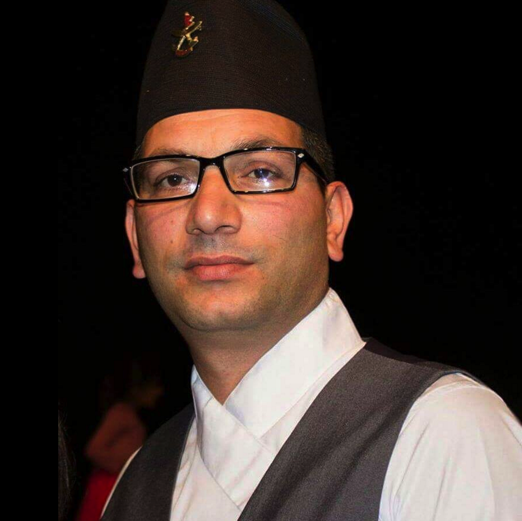 Its been 73 years since Sir Edmond Hilary climbed Mt Everest, one of the largest and most treacherous mountains in the world. And it's with this strength and determination that Nepal look to the people of New Zealand to strengthen and maintain the already tight connection. Currently New Zealand and Nepal have a strong relationship with over a hundred New Zealanders visiting Nepal every year. Not only are these Kiwis travelling to Nepal for the beautiful landscapes and amazing views but also for the difficult mountains to hike and the challenging terrain that Nepal has to offer. Hundreds of Kiwis are  involved in various organizations to support education, health and other development projects in different parts of Nepal.
New Zealand is a paradise, a dream location for Nepalese people. Currently around eight thousand Nepalese are living and working in New Zealand and the number is increasing every day. Over the last two years Nepalese students have been attracted to the educational institutions of New Zealand. More than two thousand students are doing there under graduate courses in different polytechnic colleges and of those over a hundred are doing their masters and PHD courses.
The government of Nepal are always excited for new investors, visitors and researchers to Nepal for bilateral benefits. This year the Ministry of Tourism decided to appoint tourism ambassadors to different countries to promote business and tourism. The Nepalese tourism board recently appointed Christchurch resident Mr Buddhi Sagar Ghimire as an honorary public relation representative to New Zealand.
Mr Ghimire is an environmental research scientist who completed his degree in Scotland. He spent 17 years overseas involved in various organizations to promote and improve Nepal and Nepalese culture and tourism. Mr Ghimire talks about his immense interested in media and writes about tourism and business aspects of Nepal consistently. I asked Mr Ghimire about Nepal during our conversation. He highlighted a few facts below:
Nepal is located in South Asia between China in the north and India in the south, east and west. While the total land area is 147,181 sq. km including water area of the country that is 3,830 sq. km – The country can be divided into three main geographical regions: Himalayan region, mid hill region and Terai region. The highest point in the country is Mt. Everest (8,848 m) while the lowest point is in the Terai plains of Kechana Kalan in Jhapa (60 m). Eight of the 14 eight-thousanders of the world lie in Nepal: Sagarmatha or Mount Everest (8,848 m), Kanchenjunga (8,586 m), Lhotse (8,516 m), Makalu (8,463 m), Cho Oyu (8,201m), Dhaulagiri (8,167 m), Manaslu (8,163 m) and Annapurna (8,091 m). Of 163 wetlands documented, the nine globally recognized Ramsar sites are: Koshi Tappu Wildlife Reserve, Beeshazarital (Chitwan), Jagdishpur Reservoir (Kapilvastu) Ghodaghodi Tal (Kailali) in the Terai, and Gokyo (Solukhumbu), Phoksundo (Dolpa), Rara (Mugu) and Mai Pokhari (Ilam) in the mountain region. There are more than 30 natural caves in the country out of which only a few are accessible by road.
Customs and traditions differ from one part of Nepal to another. A conglomeration lies in capital city Kathmandu where cultures are blending to form a national identity. Kathmandu Valley has served as the country's cultural metropolis since the unification of Nepal in the 18th Century. A prominent factor in a Nepali's everyday life is religion. Adding colour to the lives of Nepalese are festivals the year round which they celebrate with much pomp and joy. Food plays an important role in the celebration of these festivals.
Nepal was declared a secular country by the Parliament on May 18, 2006. Religions practiced in Nepal are: Hinduism, Buddhism, Islam, Christianity, Jainism, Sikhism, Bon, ancestor worship and animism. The majority of Nepalese are either Hindus or Buddhism. The two have co-existed in harmony through centuries
Climatic conditions of Nepal vary from one place to another in accordance with their geographical features. In the north summers are cool and winters severe, while in the south summers are tropical and winters are mild. Nepal has five seasons: spring, summer, monsoon, autumn and winter. There is no seasonal constraint on traveling in and through Nepal. Even in December and January, when winter is at its severest, there are compensating bright sun and brilliant views. As with most of the trekking areas in Nepal, the best time to visit are during spring and autumn. Spring is the time for rhododendrons while the clearest skies are found after the monsoon in October and November. However, Nepal can be visited the whole year round.
Of the total number of species found globally, 3.96 percent mammals, 3.72 percent butterflies and 8.9 percent of birds. Nepal has 185 species of mammals found in various parts of the country. Found in Nepal's dense Terai jungles are exotic animals like the Asiatic elephant, the one-horned rhinoceros, the Royal Bengal tiger among others. Also found here are the leopard, monkey, langur, hyena, jackal, wild boar, antelope, wild cat, wolf, sloth bear, chital or spotted deer and barking deer. Wild buffalo locally called "Arna" is found in the Koshi Tappu region.
Of the total number of species found globally, Nepal possesses 2.80 percent plants. Nepal has 6,391 flowering plant species, representing 1,590 genera and 231 families. Nepal's share of flowering plant species is 2.76 percent of the global total compared to earlier records of 2.36 percent. Nepal's share of pteriodophytes is 5.15 percent compared to earlier records of 4.45 percent. Many of the herbs and plants found in the Himlayas are used in traditional healing systems like Ayurvedic, Homoeopathic, Amchi etc. Some of these plants are even used for allopathic medicine. Medicinal plants are abundantly found in: the Terai region of Nawalparasi, Chitwan, Bardia, Dhanusha, mid hill region of Makhwanpur, Syangja, Kaski, Lamgjung, Dolakha, Parvat, Ilam, Ramechhap, Nuwakot, and the Himalayan region of Dolpa, Mugu, Humla, Jumla, Manang, Mustang and Solukhumbu.